The Literature Temple
The Temple of Literature is often cited as one of Hanoi's most picturesque tourist attractions. Originally built as a university in 1070 dedicated to Confucius, scholars and sages, the building is extremely well preserved and is a superb example of traditional-style Vietnamese architecture.
This ancient site offers a lake of literature, the Well of Heavenly Clarity, turtle steles, pavilions, courtyards and passageways that were once used by royalty. Visiting the Temple of Literature you will discover historic buildings from the Ly and Tran dynasties in a revered place that has seen thousands of doctors' graduate in what has now become a memorial to education and literature.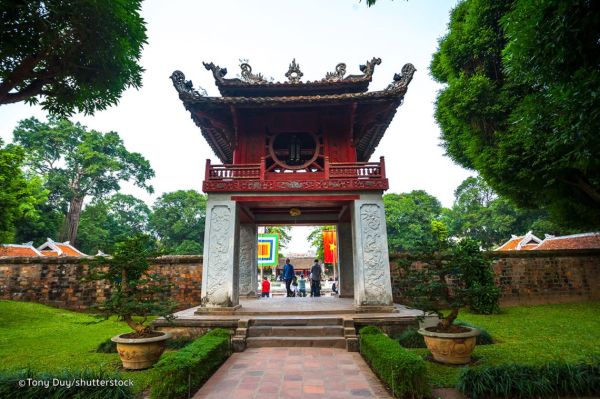 Hanoi Old Quarter
Located in the middle of Hanoi, a rapidly developing city where changes take place every hour, Hanoi Old Quarter with its old-styled narrow streets full of antique brick houses seems to nostalgically resist the flow of time while still actively trying to adapt to the dynamic atmosphere of the modern city.
Once a bustling area where merchants and artisans gathered to sell their products, Ha Noi Old Quarter consists of many small, meandering streets, each bears the name of the goods that was specifically traded there such as Hang Bac (Silver Product), Hang Ma (Paper Product), Hang Go (Wood Product), just to name a few.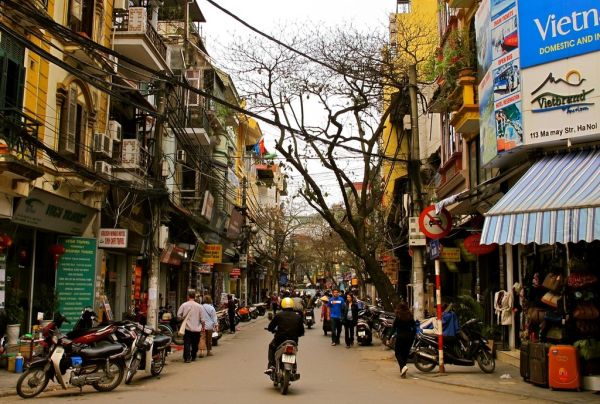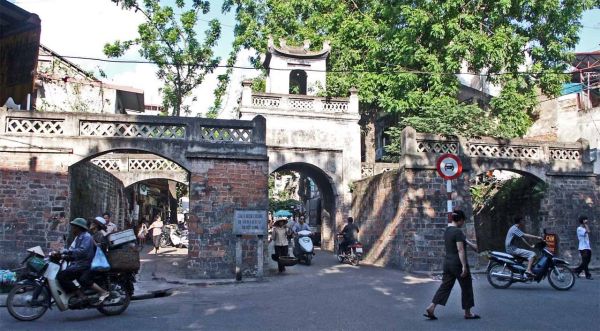 Hoan Kiem Lake and Ngoc Son Temple
Hoan Kiem Lake in Hanoi attracts tourists and locals looking to get away from the noise and frenetic pace of the city. Peaceful and quiet, the lake surrounds Ngoc Son Temple, an 18th century pagoda sitting in on a small island that's accessible via an ornate wooden bridge. Inside the temple are several altars dedicated to military leader Tran Hung Dao, large bronze bust, some ancient artefacts including ceramics, and a preserved specimen of a giant turtle found in the lake weighting 250kg.