1. Ha Long Bay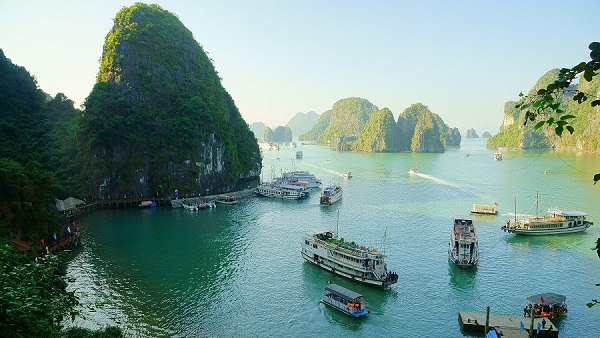 A UNESCO World Heritage Site, beautiful Halong Bay is one of Vietnam's most popular tourist attractions, famous for its thousands of limestone islets of all different shapes and sizes rising up from the bay's emerald waters.
Without a doubt, Halong Bay should be on every traveler's bucket list who enjoys gorgeous natural seascapes. Navigating a Halong Bay trip usually involves two steps: Firstly, deciding how to travel from Hanoi to Halong Bay, and secondly, choosing from between hundreds of boats that ply the waters of Halong Bay on day, overnight and multi-day cruises.
https://whc.unesco.org/en/list/672/
2. Ninh Binh

Far too few travellers make it to Ninh Binh, a mesmerizing area known locally as 'Halong Bay on Land' thanks to its magical riverine landscape, with sheer limestone mountains rising up from the paddies. The best way to get a sense of this UNESCO-protected site is by taking a paddleboat tour along its shimmering rivers, and climbing to the top of its fabled peaks.