Association of Vietnamese Scientists and Experts (AVSE Global)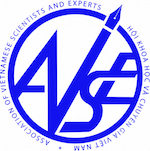 The association of Vietnamese Scientists and Experts was founded in May 2011 with the main purpose of connecting intellectual sources in a systematical way to identify ideas, strategies, and implementation in all fields of sciences and techniques in foreign countries and at the same time orient to make contribution to the development of Vietnam.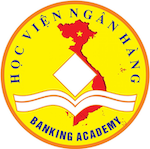 Banking Academy of Vietnam is a state university established in 1961, governed by the State Bank of Vietnam and the Ministry of Education and Training. It is headquartered in Hanoi and has two branches in Bac Ninh province and Phu Yen province.
Banking Academy of Vietnam is a multidisciplinary university. It currently offers undergraduate accredited programs including banking, finance, accounting-auditing, economics, business administration, international business, foreign languages, law as well as management information systems. It further provides high-quality graduate programs in finance and banking, accounting. The number of students on annual average are 16,800, in which first-year students constitute of 4,000 and 400 for undergraduate level and graduate level respectively. The university strongly adheres to the international standards in developing syllabi or curricula in responding to the labor market demands in the country and internationally.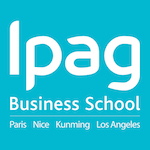 IPAG educates graduates with a strong social responsibility and ethical awareness built on a solid academic base and expert knowledge. The school encourages diversity to create agile and cross-functional managers. It contributes to the business community through innovation and entrepreneurship.
IPAG is anchored in a territory and economy with an international outreach. It produces internationally excellent research to enrich its pedagogy and create new knowledge contributing to both society and business.
International Society for the Advancement of Financial Economics (ISAFE)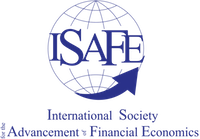 International Society for the Advancement of Financial Economics (ISAFE) is a professional network that is primarily dedicated to the research in various fields of finance. With the aim of fostering information dissemination among researchers, ISAFE promotes the development and the enhancement of theoretical and empirical research in financial economics by:
providing support to multiple research projects;
recognizing outstanding research contributions; and
creating a platform for researchers, practitioners, and policymakers to share and exchange knowledge and research ideas through the organization of regular conferences, symposia and seminars.
Organizing Committee
Please feel free to contact the organizing committee via vsbf2020@sciencesconf.org.
Theu Dinh, University of Paris Est, France & AVSE Global
Phuong Le, Paris Saclay University, France & AVSE Global
Giang Nguyen, Paris Saclay University, France & AVSE Global
Hai Nguyen (Scientific Coordinator), AVSE Global
Thu Phuong Pham, University of Adelaide, Australia & AVSE Global
Tri Vo (Organizing Coordinator), IPAG Business School, France & University of Economics HCMC, Vietnam & AVSE Global
Huong Quynh Vu, Banking Academy, Vietnam
Mai Phuong Bui Doan, Banking Academy, Vietnam
Manh Hung Pham, Banking Academy, Vietnam
Huy Tung Tran, Banking Academy, Vietnam
Bich Ngoc Dao, Banking Academy, Vietnam